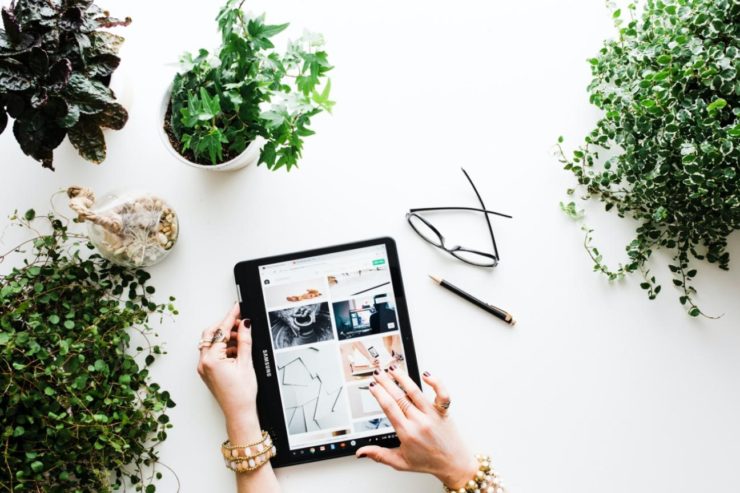 What does it take to grow your online marketplace? What makes a thriving marketplace? How do you scale your online marketplace? You already have the business plan laid out. You may also have gotten off on a brilliant start, with a suitable WordPress marketplace theme like Vendify.
Now it is time to grow your marketplace. Where do you start? How do you minimize risks,  mistakes, and kick-off, with an unrestricted view of the future? This article will discuss seven critical marketplace growth strategies that can guarantee profits and long-term success.
Step One: Gain traction within your niche
What is your chosen niche? Even if you are building a global marketplace, you need to start small. This is what traction is all about. It is the rate at which your business model can gain monetizable value from your users.  In terms of marketplaces, it is what happens when your platform can attract both people in need of services (buyers) and service providers (sellers)
It is also called a "network effect" and is achieved by narrowing your focus. Take a cue from history. Poshmark's first traction focused on urban female professionals. eBay focused on Beanie Babies.
Create that network effect by finding the activities your users do now.  Finding those activities depends on narrowing your reach. That's how you identify a repeatable, profitable, and scalable way to sell to them.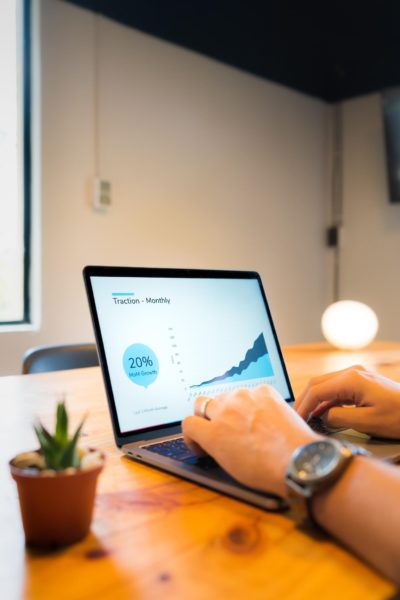 Finding that small niche will also help you face less competition. It will also help you refine your brand's identity and unique value proposition while reducing your risks. Still, you shouldn't focus on a tiny niche. If your niche is too small, your sellers won't have any need for a marketplace. They already know their customers personally. There are off-course exceptions, especially you can offer a unique feature; they won't get anywhere else. To determine what works best for you, do a thorough market analysis and study your ideal seller's behavior. Remember to consider your ideal distribution model, commission strategy, and market size alongside. It will help you stay focused on the right metrics when assessing the performance of your marketplace in the future.
Step Two: Optimize On Mobile
Research shows that over half of e-commerce sales today happen on smartphones. Therefore, to remain competitive, your marketplace must adopt a mobile-first strategy.
Revamp your online marketplace to meet mobile users' needs. That way, you can gain subscriptions, sign-ups, sales, and retention. It is the surefire way to gain relevance and exposure, which, grows your user base.
Consider implementing a mobile ad- strategy, and off-course. Don't forget to integrate mobile payment options, such as Apple Pay or Android Pay. You also need a mobile-first model powered by AMP plugins on a suitable WordPress theme. That way you can achieve a super-fast, intuitive, and seamless mobile experience.
On the flip side, your sellers need a robust mobile strategy that lets them manage their businesses while on the go. You can take a cue from Fiverr, which provides a seamless app for sellers and buyers to ensure they can manage interactions and tasks via mobile apps. Airbnb even takes it deeper by offering SMS for managing bookings, alongside their seller apps.
Step Three: Guard Your Reputation
What we don't mean is eliminating room for criticism, but encouraging it. As your marketplace grows, you need to help buyers and sellers build trust in your platform. Remember, sellers and buyers on your platform may never meet, and so rely on your platform for transparency and dependability.Here is how you can build that trust and grow your reputation:
Secure transaction
Use robust encryption and security plugins to assure sellers and buyers that your platform provides secure transactions. Also, consider facilitating communication between sellers and buyers on the platform, while keeping their email-addresses and phone numbers anonymous. That way, they build absolute trust and reliability on your platform.
Verify Users
Create standards for the sellers in your marketplace. You shouldn't attract and allow just about anyone out there. You can verify using social network accounts, ID verification, email, phone number validation, or background checks. You can also use tiered selling strategies to checkmate your sellers and ensure that quality does not deteriorate over time.
Reviews
Encourage buyers and sellers to write reviews about their experiences on your platform, seller's service, and product. Research shows that reviews can inspire more customers to your platform and add more weight to your reputation.
Returns and Refunds
Include detailed information on refunds and returns to ensure that sellers and buyers understand their obligations. Good returns and refund policy will also give all users confidence about the legitimacy of your marketplace.
Step Four: Make It Seamless For Your Sellers
Naturally, marketplaces have two primary users -sellers and buyers. However, you must balance your priorities, and that begins with how you focus your resources. It makes sense to focus on the demand, which is attracting buyers. Nevertheless, research shows that concentrating on buyers is not a viable approach. According to these studies, higher seller retention rates equal higher revenue. Stripe's data particularly points out that one seller retention equals ten times of growth for your marketplace. Therefore, it is the win-win partnership you create with your sellers that will help your marketplace grow. Forrester Research equally suggests that the most profitable marketplaces provide revenue-generating opportunities and value-added services to keep their sellers coming back. It includes more in-depth security features, fast and reliable payouts, flawless onboarding, and lots more. You can also help your sellers offer vital services to their customers. For instance, Rover, a dog-sitting marketplace, found that buyers usually asked sitters (sellers) for other services such as grooming, doggy daycare, drop-in visits, and lots more. By providing more ways for these sitters to make money, they increased seller retention and generated conversions and growth.
Step Five: Promote Your Online Marketplace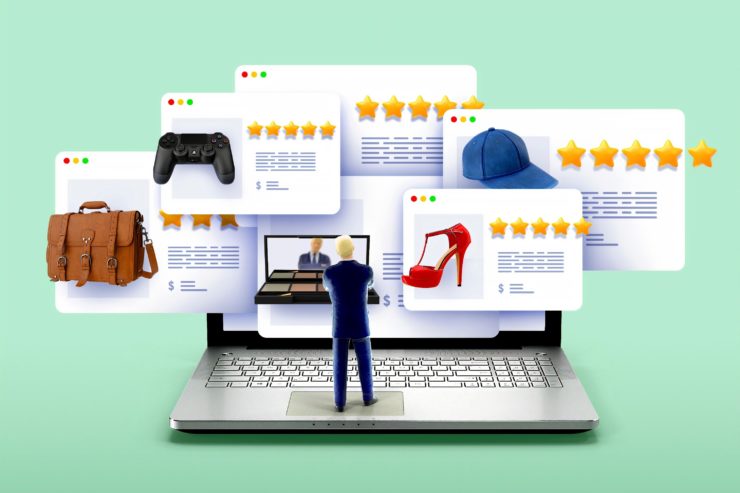 Marketing your online marketplace is vital. While word of mouth, referral programs, and affiliate marketing are rumored as the best, test different channels to figure out what works best for you. This doesn't mean you should try all of them at once, but follow the Bullseye framework; brainstorm potential marketing ideas that are relevant to your niche, test the most promising ones for at least a month, at once or in parallel, until you find the most effective for your unique brand. To help you get started, here are some ways to promote your marketplace:
Affiliate marketing
Offline Ads
Offline Events
Search Engine Optimization (SEO)
Email Marketing
Public Relations
Search Engine Marketing (SEM)
Speaking Engagements
Engineering as Marketing
Trade shows
Community building
Content marketing
Target market blogs
Social and Display Ads
Unconventional PR
Viral marketing
Business Development
Existing platforms
Step Six: Scaling Your Marketplace
It is easy to consider scaling and growing your marketplace as the same thing. However, scaling is more about ensuring that your business can handle your growth. While it takes an average marketplace three years to see actual profits, experts say you should monitor your traction and measure your performance every six months. What most people don't consider is being able to handle growth. Scaling is all about being able to handle the increase in work, sales, and output at most cost-effectively and reasonably. If your company is cannot handle heavier workloads, it might affect your reputation considerably. Here are five sub-tips to scale your digital marketplace effectively.
Identify milestones
You need to understand each phase of your business growth. Begin by evaluating when you will run out of cash to run your marketplace. This reverse analysis will help you deal with your lean months and turnovers and provide a fully budgeted roadmap of your future.
Focus on your risks
Be sure you know what risks you are taking with each step forward, and focus on reducing them further. For instance, using robust security solutions is a risk-reducing method that safeguards your reputation and helps your business gain all your users' trust.
Don't hire too many people too early.
Increase your team at the right time, without limiting your business efficiency. Too many people increase their team early on. Such practice will only increase your overhead and reduce your profit margin. Once you have identified a predictable, repeatable activity, as we talked about earlier, it can help you understand the number of people you need on your team right now.
Invest in technology
The number of functionalities you have on your website will make things easy for your sellers and you. Vendify allows you to choose from a robust list of third-party integrations and vendors, scaling with your business growth. That way, you can build a scalable and powerful marketplace that is cost-effective and guaranteed to maximize your investment returns.
Step Seven: Build a Community
One excellent to boost your marketplace's exposure is by building a dedicated community around it. This off-course depends on your promotions to become a success, but also focus on building around your sellers. Like eBay and Etsy, many marketplaces achieved this by creating forums, where sellers could gain knowledge from each other. You can also consider detailed guides on how to build a viral online store within your marketplace.
Another effective strategy is to interview community members and influencers. You can post stories about how people grow their revenue using your marketplace, especially by focusing on your most active users. One of the promotions we talked about – organizing offline events is equally an effective way to build that dedicated community. Airbnb organizes offline events to unite hosts from different countries, which boosts their reputation on both offline and digital space.
Final Thoughts on 7 Steps To Scale and Grow Your Online Marketplace
Building a thriving marketplace begins with understanding your target niche, customers' preferences, and crafting a smart strategy.
However, your marketplace's design is the first step to make the best impression and jumpstart your growth. If you bear in mind that your sellers are the first people you need to achieve scale for your business, you must make the best impression.
The right way is a reliable WordPress theme that offers everything they need to build a powerful store-front with robust functionalities.  Vendify is designed to deliver all of this and more. It is an excellent solution that will help you attract high-quality providers, who will, in turn, attract more customers, and these customers, awed by the ease of your marketplace, will attract more providers.
References
https://blog.hubspot.com/sales/scaling-your-business
https://www.sgsme.sg/news/how-build-and-scale-online-marketplace/
http://www.apptha.com/blog/how-to-build-a-viral-online-marketplace-like-etsy-ebay/
https://medium.com/@startuppaisaofficial/7-steps-to-grow-your-p2p-marketplace-dc60362b22d2