We've got some great news for you! The latest version of our popular Directory WordPress theme, Listify, was just released  which brings the version number to version 1.5.0+. What's even better is that we are already working on the next major release.
In this theme release we've been focusing on improving the theme's performance, both on the front-end and on the inside of the WordPress admin areas like the customizer.
We've also improved the overall FacetWP integration with more improvements to come! we've added new featured listing styling options, a new alternative blog layout, new listing and home page overlay styles to bring some more glitz to your sites, added a new style kit called "Classic" to match our live demo, new WooCommerce 2.6.+ compatibility and much more, read the whole list of changes to the theme here.
Grab a copy while it's hot!
View The Demo and Update Your Theme or Purchase The Theme ($64) on ThemeForest.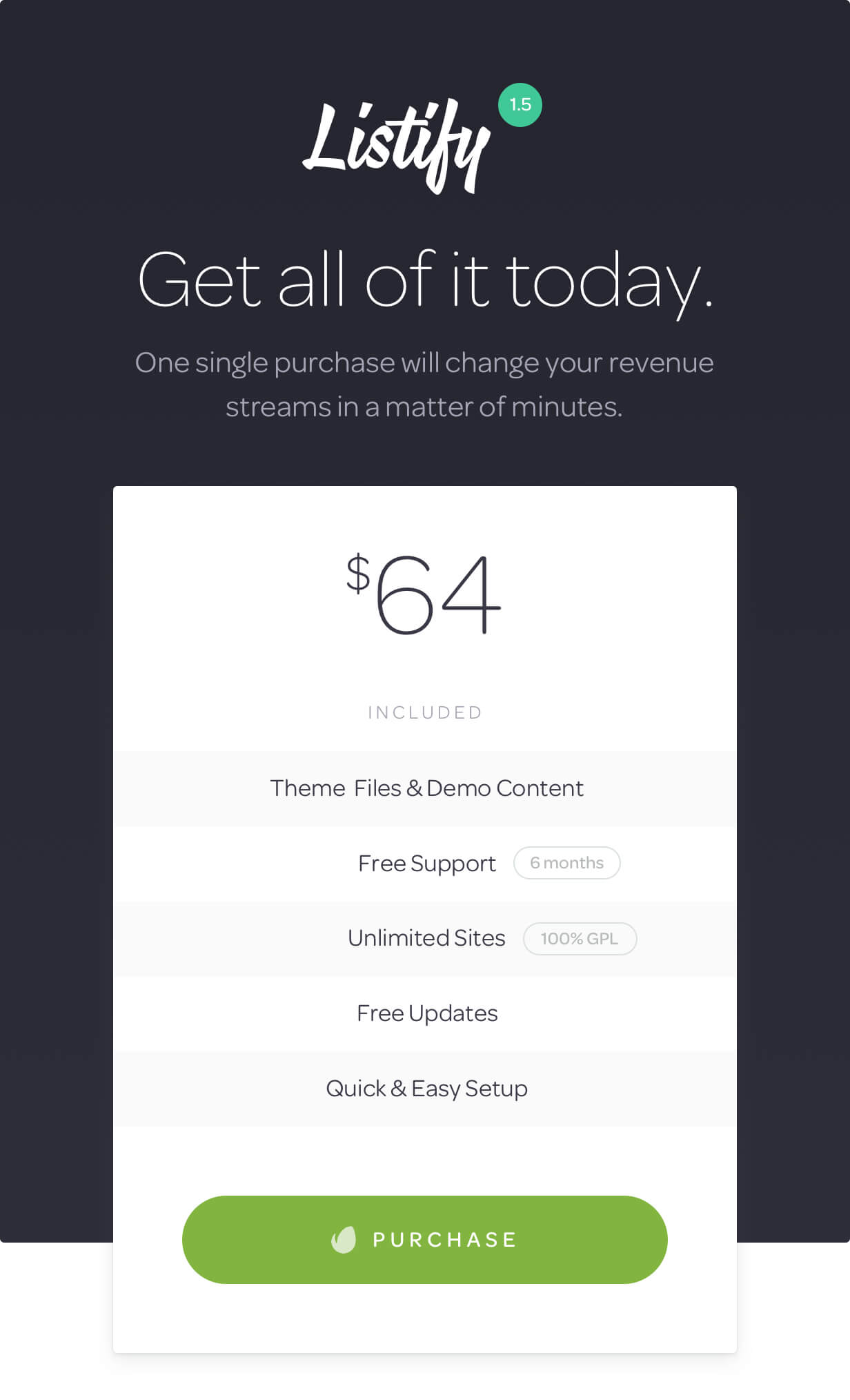 I hope you have a great weekend!
Adam Pickering
Co-founder, Astoundify